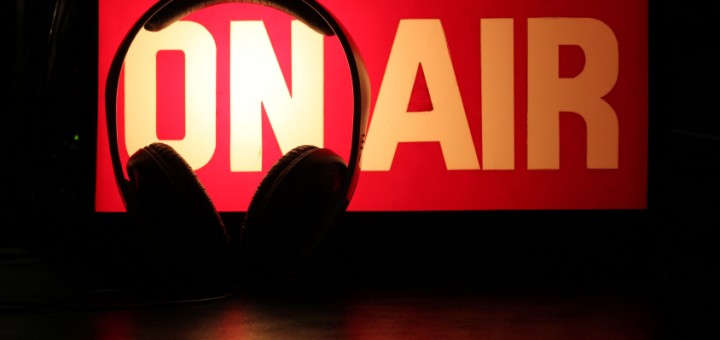 I'm tempted to start this off by saying, "I promised Mess I wouldn't do this…" Or to post a picture of myself alongside a picture of Rachel Notley and proclaim, "My work here is done!" Because I'm always tempted to make a joke wherever I can. But the simple fact is this: I'm gearing down. Stepping away from the day-to-day. Retiring. Leaving the show, and my colleagues here at News Talk 770.   Effective May 29, two weeks from today.
Now, before the trolls and the bitter old ex-broadcasters who lurk on bitter old ex-broadcaster chat rooms on the Internet get their chance to speculate on what, in their minds, is really going on, let me dispel the predictable "reasons" they'll make up to satisfy whatever stories they have to tell themselves.
I am leaving of my own accord.
I did not get fired for alienating the Power Elite. For being too much of a lefty or – now, perhaps – not being lefty enough. For insisting climate change is real or that you should vaccinate your kids. Or, like Johnny Fever from "WKRP In Cincinnati", for saying "booger" on the air.
Corus Entertainment did not refuse to renew my contract for any reason, including that I cost too much.
To be fair, I suppose I might have short-circuited any dastardly plans my employer had in that regard, by giving management my notice seven weeks ago. We decided not to make it public til today, so as to keep this a moderately short goodbye and so you'd only have two weeks to think, "Oh, I'm listening to the lame duck."
I love the media business, and probably the biggest reason why I said yes to the offer to come back here full-time was because I never had the chance to say goodbye when I got elected to the Legislature in 2004.
When I took my leave of absence at the beginning of the election campaign, management – and I – thought I'd be back: management, because they were convinced I was going to lose! And me, because, well, yeah, honestly, when the campaign started I didn't think I was going to win, either. But I did. And as 64 rookie MLAs found out a week ago Wednesday, the new job starts the day after the election.
So, thank you, John Vos and Garry McKenzie, for giving me the opportunity to come back to 770 at the very time you were trying to re-invent and re-design talk radio, and thank you for letting me be part of that.
I want to acknowledge the team of hosts and producers that John has built here, too. They are, simply, a fantastic team who work collaboratively, collegially, and creatively to try and boldly go where Rush Limbaugh and his ilk would never go. I remember the supposed "good old days" of warring talk shows, each in their own little silo, producers loyal only to their host, some hosts – and they shall not be named here, for they know who they are – barely speaking to one another. I remember those days. And these days – these ways – are better. Bruce, Vanessa, Stacey, Roger, both Robs, Angela, Andrea, Mark, Jock, Danny, Tim, and the currently-on-maternity-leave Whitney, "Salut!" to everyone of you.
So, why am I going? Leaving? Retiring? Whatever you want to call it?
Because it's time. With luck, you can't tell it yet, but it's only a matter of time before it begins to show on the radio.
My media career totals almost 34 years. We tell you dozens of stories every day, but when you group them into themes, there are probably only about six distinct issues – politics, conflict, the economy, the problems with health care, the problems with traffic, and the social issue du jour. Oh, and secondary suites. I guess that's seven. I still feel that adrenaline rush of performance the minute the microphone goes on. But in the lead-up to that, when we're putting the show together and having our daily story meetings, it's getting harder and harder to work up the enthusiasm to tell you yet again about a story it feels like I've already told a thousand times or more.
I have always believed that you have best-before dates for everything you do, and you should do your customers, audience, clients, constituents – whomever you serve – the favour of getting off the stage before they're ready to boo you off.   So I am.
Oh, I was only being partly facetious when I suggested putting up a picture of Rachel Notley and me with the slogan, "My Work Here is Done." It was actually 30 years ago today that Martha and I first laid eyes on Calgary, while on vacation on a road trip to "do the West".   By the end of that summer, we had relocated here. Mere weeks after that, Premier Lougheed stepped down. And it only took a few weeks of Premier Getty to convince me of the need to change government.   That has been, in one form or another, my mission ever since.
Which proves I'm patient and persistent, if nothing else.
I just about lost patience when Darth Prentice and the Evil Emperor Preston (Manning) lured the Wildrose 11 onto the Death Star in the most brazen display of contempt for democracy I've ever seen. And when I gave my notice here at the end of March, I figured I was washing my hands of the mission and leaving it to someone else to carry that torch.
And lo and behold, on Election Day you all picked it up!
You can keep the gold watch. I've got my going-away present.