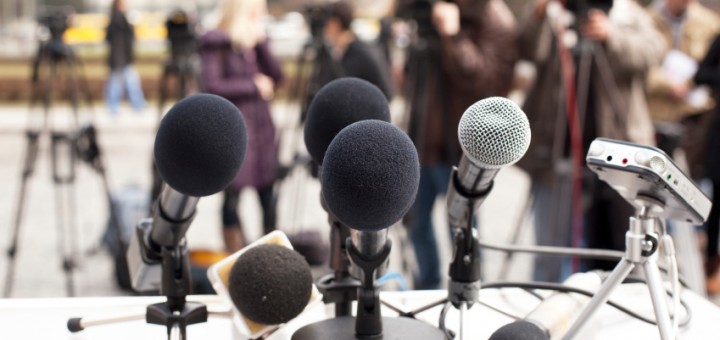 (In honour — or honor, for our American readers — of this weekend's commemoration of the "fiftieth anniversary" of CKLW Radio, this is part two of my deconstruction of the Big 8. Part one is titled "And the Hits Just Keep On Coming!" Both of these rants, understandably, are designed primarily for the enjoyment — or possible outrage — of my fellow radio nerds. However, if you are a Boomer who grew up in Southwestern Ontario or the US midwest; a pop culture buff; or someone who's just curious about how I misspent my youth, you may enjoy this. But read part one first; it'll make more sense that way.)
On April 4, 1967, CKLW changed format. By early July, just three months later and fifty years ago this month, it had shot to the top of the ratings in Detroit — a city that was then the fifth largest in the United States, rather than the shell it now is of its former self.
Early that summer, it was said, you could walk down Woodward Avenue and hear every lyric of every song CKLW played — without a radio. That's because it was blaring out of every store window and every passing car.
The Big 8's dominance was total. Resistance, as they say, was futile.
But why?
Well, about that format change — it's not like CKLW had switched from playing country music or the schlocky stuff our parents listened to.  CKLW was already a Top 40 station with a powerful signal. The change to Los Angeles radio programmer Bill Drake's "Boss Radio" format was more of a makeover — or maybe "fitness training" would be a better analogy. The Drake format, as it's often referred to in the industry, trimmed the fat, bulked up the muscle, and turned the station into a lean, clean, tight, bright, absolutely consistent hit-playing machine. They even named it after a machine — The Big 8, a paean to the main muscle of the Motor City, the big eight-cylinder engines cranked out by Ford, Chrysler and GM. They were loud, they were powerful, and they were fast. And so was CKLW.
(With its 50,000 watt AM transmitter, it also consumed power the way those engines guzzled fuel — although both gasoline and electricity were so cheap in 1967 that nobody cared. Wanna know why there are so few AM radio stations left in this country? Well, yes, FM sounds better — but it's also the electric bill.)
There is no question the Drake format made CKLW a ratings success. But like that other Detroit icon of the era, the Ford Mustang, it was a repackaging of largely existing parts (the original Mustang was mostly a Ford Falcon under the skin) put together in a fresh and exciting new way. The original Mustang looked "boss", and the Big 8 sounded "boss", but beneath the shiny surface both were rather ordinary.
The Big 8 Jocks (announcers) were interchangeable. Many jocks lasted mere months, some only weeks. Between 1967 and 71 — the years I listened while in high school — the station had at least five morning men that I can recall. Five morning men in five years, in the time slot that is Prime Time in radio. It's not that CKLW wasn't getting good ratings in the morning. It was, but the morning man didn't matter. The format was so consistent and identifiable that you could've put a cardboard cutout of a jock on the morning show and it still would've gotten ratings.
CKLW would've been indistinguishable from WRKO Boston, KFRC San Francisco, WHBQ Memphis or any other station running the Drake format, if the format were all there was to it. So what set the Big 8 apart from the other Drake clones?
Three things — the signal, the music, and the news.
And three remarkable broadcasters — Ed Buterbaugh, Rosalie Trombley, and Dick Smyth.
Dick was the news director at CKLW, a brilliant broadcast performer and journalist.
CKLW 20/20 News would become renowned — or infamous — in the early 1970s for its sensationalized, over-the-top approach to news reporting. Entertaining, yes. Outrageous, often. And something you would tune into in the same way (and for the same reason) people slow to a crawl at the scene of an accident or gather at the scene of a crime. Indeed, in the early 70s there were many Big 8 newscasts that consisted solely of accidents, crimes, murder, mayhem, blood and gore.
In 1967, however, 20/20 News was compelling, exciting, and intelligent, and credible enough to win an Edward R Murrow Award for its coverage of the Detroit Riots — the first time the award was given to a Canadian broadcast outlet. That was Dick's doing. I remember waking up on June 5, 1968 and turning on my pocket transistor radio to learn (from Dick) that Bobby Kennedy had been shot in LA the night before. Dick and his news team covered that story as well as any network and I stayed glued to the Big 8 that day the way we all were glued to our TV screens on 9/11. Dick left CKLW in 1969 — CKLW's loss, CHUM's gain.
You don't achieve the dominance that CKLW attained in and around Detroit in 1967 just by playing the hits, even if you do offer them up in a tastier package than the competition. You attain dominance by making a cultural connection with your audience, which the Big 8 undeniably did. Smyth and the 20/20 News team were a big part of that — led by a Canadian, located in Windsor, they were just outsider enough to be a mirror in which Detroit could see itself.
Then there was Rosalie Trombley. She was the music director at the Big 8, and she possessed something no format could replicate — the best ear in the business. Any radio station can play the hits (and plenty do — that's why they sound the same as half a dozen other stations in their market). CKLW made records hits, because of Rosalie's uncanny ability to recognize a song's hit potential.
In part it was because she was plugged into both the white and black music scenes in and around Detroit and so was quick to recognize when a song had "crossover" potential. (CKLW played a lot of Motown, soul, and R&B right alongside the Beatles, Beach Boys, Stones and even the occasional Sinatra tune, and was sometimes called "the blackest white station in North America.").
She also simply knew a hit record when she heard it. And if she believed in a record, she'd add it without any bias or preconceived notions. Elton John's record company put "Bennie and the Jets" on the B-side. She flipped it over, persuaded the company to release it as a single, and it became one of Elton's biggest hits. She added "These Eyes" by the Guess Who, made it a hit, and suddenly a band from Winnipeg who couldn't get a break in Toronto because, "Oh, they're Canadian, they can't be any good" became international superstars. In the years prior to the imposition of Canadian content regulations on broadcasters across Canada, Rosalie — Canadian herself — didn't care which side of the border you lived on: if your record was great, she'd play it. She also made stars of Alice Cooper, Bob Seger, Kiss (hey, nobody's perfect) and many more.
And finally, there was Ed Buterbaugh, the genius engineer behind CKLW's monster signal. Yes, 800 kHz was one of the better AM frequencies, and yes, CKLW was running 50,000 watts — the maximum AM power allowed in Canada and the US. But that's like saying a Ferrari is a sports car — it doesn't begin to do the Big 8 signal justice.
One of the station's slogans was, "Fifty Thousand Watts and Sounding Like A Million!" Yes, it did. Buterbaugh's audio wizardry made sure of that. He tweaked, he tuned, he torqued, he equalized, he boosted the bottom end, he ran the transmitter at (depending on who's telling the story) 105 or 110 percent. The CKLW signal didn't go everywhere, but it felt like it did — it could be heard in parts of four provinces and 27 states. And it. Was. Loud. And clear. Perhaps the best sounding signal on the AM dial ever.
So to those of you gathering in Mount Clemens, Michigan this weekend to commemorate the 50th anniversary of the beginning of "The Legend of The Big 8", by all means, honour the Drake format.
But don't forget that in 1967, CKLW was in the right place at the right time — a volatile time when society was being challenged and the culture was being upended. Dick Smyth and the 20/20 News team covered and explained it. Rosalie Trombley chose the music that gave it a soundtrack. And Ed Buterbaugh sent it pulsating across the heart of the North American continent.