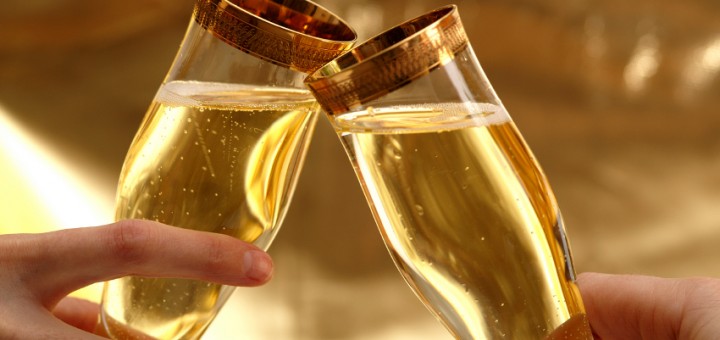 A Rant Too Late for Christmas Eve But Not Too Early for New Years
Dear Belated Santa,
I have been a terribly irregular, undisciplined blogger these last few months.  Blame it on work.  And, since I work in media, I guess we can blame the media.  I remember a time, Belated Santa — can I call you BS for short?  It's quicker to type, and, like I said, I've been rather undisciplined at this — when People In Authority blamed everything on the media. That was before Social Media, which People In Authority now seem to blame for everything that gets them into trouble when they Tweet Without Thinking — which they do more often than I ever thought imaginable.
But to get back to the point, BS.  Being back on the radio these last four and a half months has kept me busy and more or less out of trouble.  The hate mail does show up from time to time and it tends to follow a template – a mix of outrage, insult, and bad spelling slagging my politics, questioning my genealogy, detailing every time I've said something the writer found  disagreeable and concluding with some expression of just how much I annoy the writer.  Sometimes the best response is, "And yet, you're still listening…"
Anyway, BS, work has kept me busy.  Many people will not believe that a three-and-a-half hour daily radio show can actually keep a person busy, until they think about it for a moment and realize that many more hours go into preparing the show for air.  (And credit to Superproducer Danny Riendeau and the rest of the team at NewsTalk 770 — without them, I'd never get the show on the air by myself.)   I've also been putting in a lot of volunteer hours at our church helping plan and prepare a big service project we'll be undertaking in the spring.  More on that, shortly.  We're also getting ready to travel to Ecuador, the Amazon and the Galapagos in a few more weeks and I'll be writing more about that, too.  So thank goodness I really didn't have anything to ask you for Christmas this year, BS, 'cuz I missed that deadline!
So, in anticipation of the next deadline — 2014 — I will turn this late letter to you into a short, pithy Year-End Rant.  Of sorts.  (Well, not that pithy…I'm actually in a rather good mood).
Much happened in 2013 that I could rant about — the flood and its ongoing aftermath, pipelines and the debate over the oil sands, politicians behaving badly, developers behaving badly, examples of great leadership, and great examples of bloody awful leadership.
What I'd like to do instead — before we turn out the lights on 2013 and start all over in 2014 — is acknowledge that We're All Still Standing.  Some have come through 2013 in better shape than others.  For some, it was a very good year.  For some, it was awful.  For most, it was A Year.  Few if any of us came through without a scratch.  By the same token, if we take the time to remember, nearly all of us will recall at least moments of great joy.  And most of those moments, I'm betting, involved other people.  People we love.  People who love us.  People who needed us.  People who came to our rescue.  For now, let's be grateful for all that.